New Age
DX30LC2-R
We bring the new built-in li-ion battery charging function to the DX30 lineup. The all-new DX30LC2-R model offers high-current fast charging that is compatible with any standard USB charger port (1Amp or higher). It packs mega output and a convenient side button switch in a marvelous compact body. The innovative user interface allows user to turn on the flashlight at maximum or lowest output at will.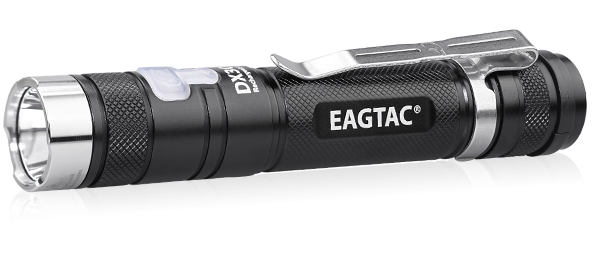 Back to top
Smart li-ion charger
CC/CV Fast charge
The built-in smart charger offers up to 950mA charging current to fast charge your battery.
Charging level report
This feature allows you to better understand the current charging position.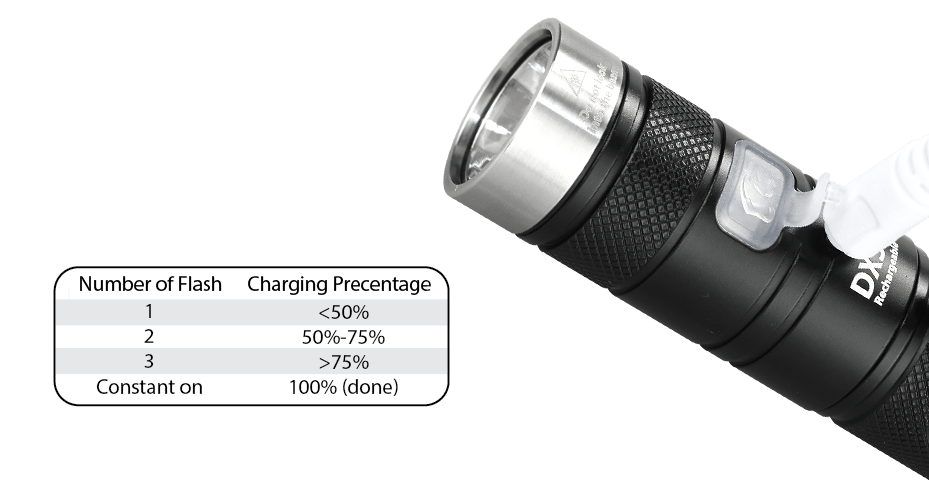 Back to top
Perfectionist
Always in perfect alignment
User can adjust the spring steel harden pocket clip to align perfectly with the side button switch. This aids users to better predict the side switch position in the dark.

Back to top
Ultra high performance

1160 LED Lumen
Powered by the top binned CREE XP-L HI V3 Cool White LED. The DX30LC2-R gives you the maximum brightness output in its class. Neutral white output color is also available via custom ordering.
200+ hours runtime
Get maximum continuous runtime with the lowest output of 9lm, which can easily last through weeks with continuous usage when it's dark. Get 1.5 hours of runtime at the maximum output level. The intermediate 590/221/77 lumen level offers 2.8/8.5/28 hours of runtime.
Back to top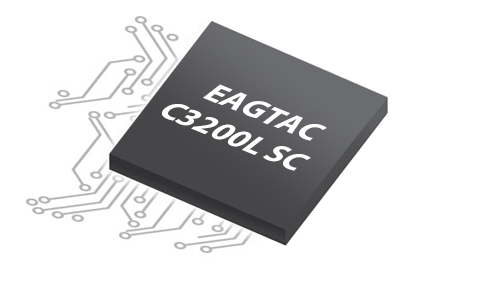 C3200L SC
Low dropout & highly efficient circuit
To enhance the current regulated runtime with single li-ion battery, we used the most cutting-edge step down IC and high-end passive components to minimize the internal resistance and the dropout voltage (<0.2v) of the circuitry.
High current output
The new C3200L TS circuitry offers 50% more current output compared to the D25 Clicky series. More output = More fun!
Back to top
Deep reflector design
One smooth beam
The dome-less throw-oriented XP-L HI LED offers a nice beam output without any visible donut or beam artifacts.
314 yards beam distance
We use special and custom made machinery tooling to make the deepest reflector possible. Deeper reflector means more reflective surface for converting more spill output into the spot beam.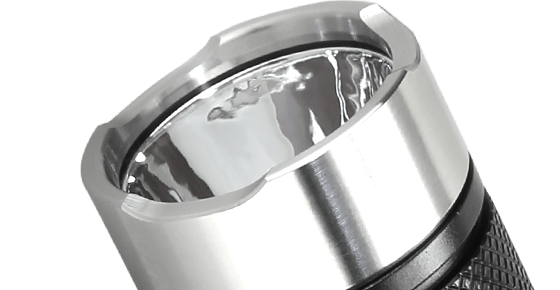 Back to top
Battery level report
Blue LED indicator
After startup or switching levels, the blue LED indicator under the switch boot will flash to report the remaining battery capacity.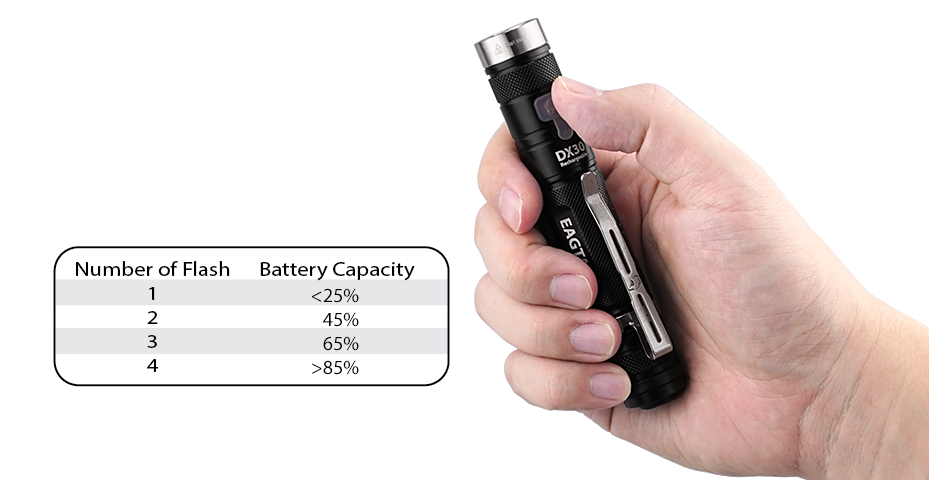 Back to top
Dual switches system
Turn on at MAX or MIN output
Press the tailcap switch to turn on the flashlight at MAX output. Or, hold the side button switch while pressing the tailcap switch to turn on at LOW output. You can also momentarily turning on the flashlight.
Five brightness levels
With flashlight turned on, press the side switch button switch to switch to the next brighter output level. At any level, press and hold the side switch for more than three seconds to enter the hidden auxilitary blinking modes.

Back to top
Rich features
EAGTAC DX30LC2 rechargeable edition packs great value in a very compact package. The kit version brings additional goodies such as crenulated stainless steel bezel, upgraded 18650 li-ion battery from 2600mAh to 3500mAh battery (authentic Sanyo Japan cell), and UL certified USB 5V 1A wall charger (100V-240V).