Handful of powerful features, easy-to-use. There is nothing like it.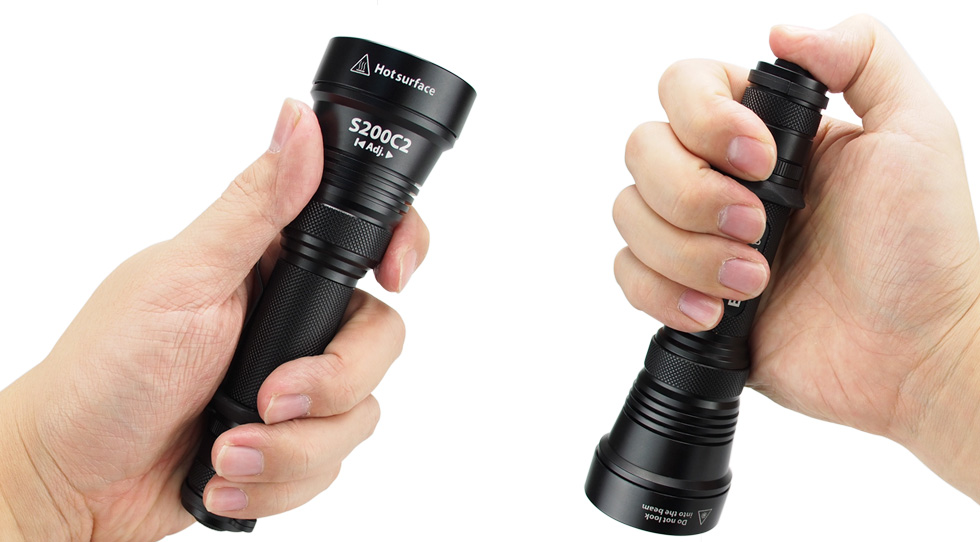 Introducing the S200C2 user interface
Easy and Trusty operation
Switch on and off:
Turn on the light by pressing the tailcap button until it clicks. Slightly press for momentary on/off.

Switching between output
Twist the head to select between three output levels. You can pre-selected output level before turning on the light.



Energy saving feature
S200C2 reduces output by 10% after 200 seconds at turbo mode (100%) to extend battery runtime.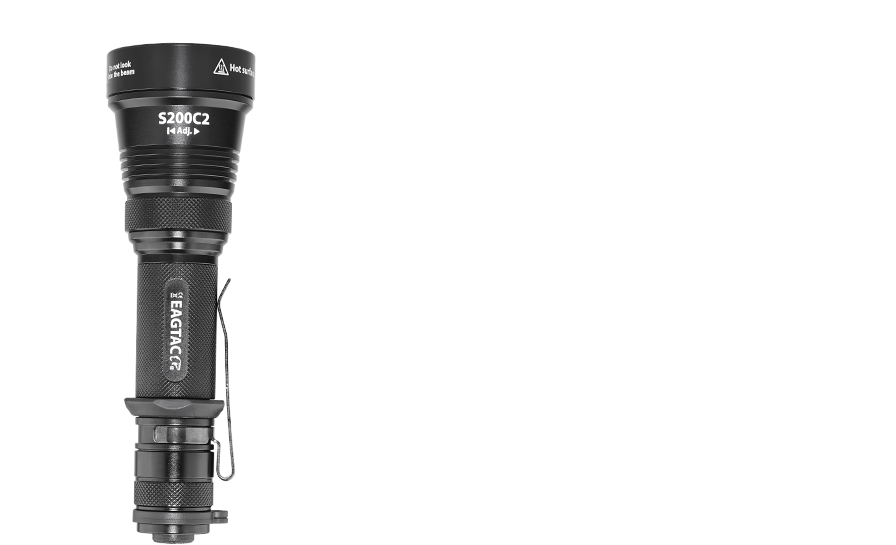 View the S200C2 instruction video

View it on YouTube.