Ultra Compact
MX30(L4) series
A big leap forward from its predecessor MX25(L4). The all-new ultra compact MX30L4-XC is redesigned from ground up. It features miniature design, better heatsink, more rigid built, higher output, and better looking. The innovative two buttons switch design allows user to conveniently opreate the light with one hand only.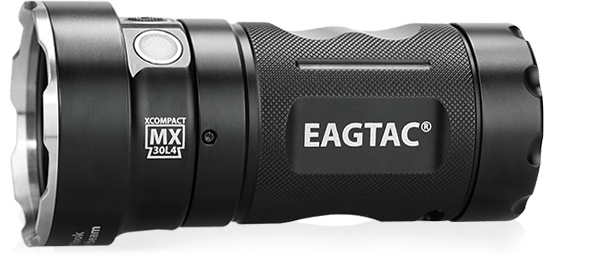 Back to top
Perfectionist
Always in perfect alignment
The dual switches position always aligns exact with the gorgeous machined profile of the flashlight body. This also aids user to better predict the switch position in the dark.

Innovative design
Slot load battery design
This patent pending (US/HK/CN) battery compartment design allows users to directly insert batteries to the flashlight body tube to use without any battery tray or magazine.
Spring loaded battery w/ reverse polarity protection
Highly conductive silver coated brass springs are used at both positive and negative terminal to ensure solid conductivity. CNC machined polyoxymethylene discs are used to protect against battery reverse polarity.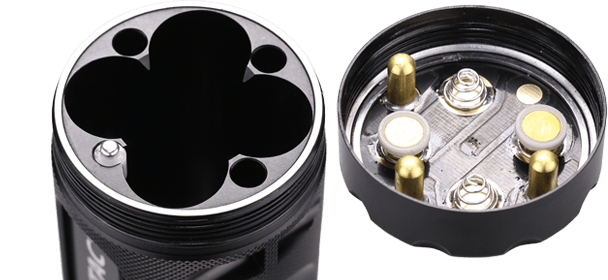 Back to top
Ultra high performance

4000 / 5136 LED Lumen
Powered by the twelve top binned Nichia 219B CRI-92 4500K D220 Neutral White LEDs (3300lm) or twelve twelve CREE XP-G2 S3 Cool White LEDs (4312lm). The MX30L4-XC gives you the maximum brightness output in its class.
350+ hours runtime
Get maximum continuous runtime with the lowest output of 7lm, which can easily last through months with continuous usage when it's dark. Get 1.5 hours of runtime at the maximum output level. The intermediate level offers x/x/x hours of runtime.
Back to top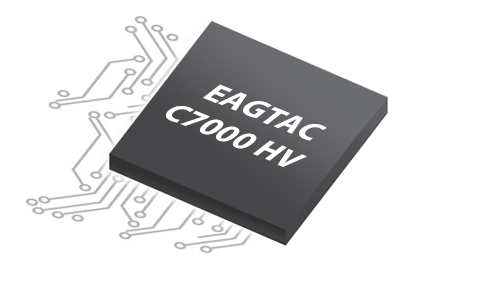 C7000 HV
Wide voltage input range design
With super wide voltage input from 10V all the way to 24V. You can use four rechargeable 18650 li-ion batteries for regular usage. During emergency, you can opt for eight primary CR123As which can be easily obtained from EAGTAC dealers or any convenience stores.
Current regulated output
Unlike competitors, the EAGTAC C7000 HV circuit offers constant regulated output all twelve LEDs for all brightness levels. Our unique serial battery setup allows the input voltage to be always higher than the LED forward voltage for constant current regulation. We use the latest power step-down technology in the industry with high-end passive components to maximize circuitry efficiency and the dropout voltage of the circuitry.
Back to top
Four triple optics design
Floody and smooth beam
We use four triple optics to achieve one smooth beam output without any visible donut or beam artifacts. Each triple optics is perfectly focused and secured by an individual aluminum twisting ring.
309 MAX yards beam distance
Our exceptional tight angle LED optics is made of optical grade acrylic plastic with 93%+ transmission efficiency. This optics is made by one of the top-notch premium optics manufacturer in the world.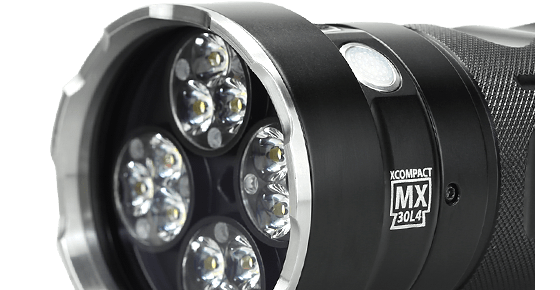 Back to top
Battery level report
Blue LED indicator
After startup or switching levels, the blue LED indicator under the switch boot will flash to report the remaining battery capacity.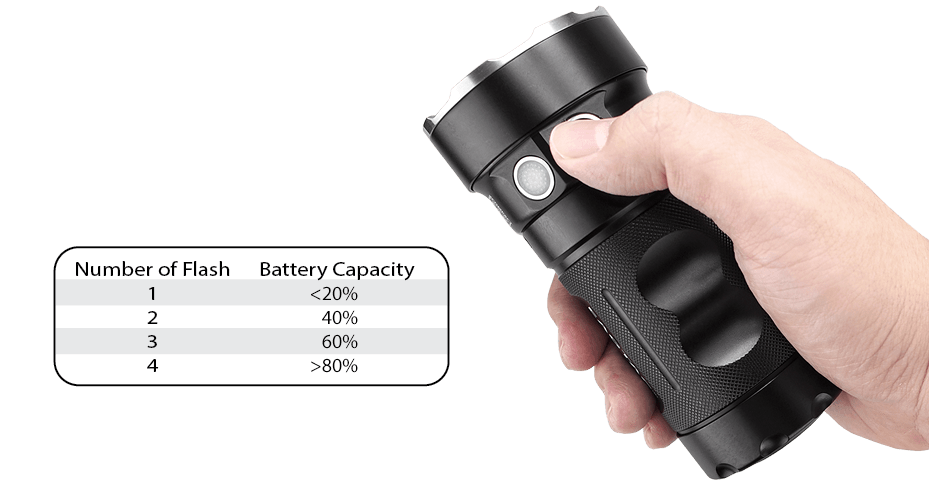 Back to top
Dual switches system
Turn on at MAX or MIN output
Press the BLACK button switch to turn on the flashlight at MAX output. Or, press the WHITE button switch to turn on at LOW output. You also get momentary-on and instant strobe function.
Five brightness levels
With flashlight turned on, press the WHITE button switch to switch to the next brighter output level. If you wish to turn on the light at let say 3rd level, just press the WHITE button switch three times rapidly from off. At any level, press and hold the WHITE button switch for more than five seconds to enter the hidden auxilitary blinking modes.

Back to top
Two models
The base model offers huge value at great price. Get the premium kit model with additional stainless steel bezel, tailcap with rear switch, ET54 diffuser filter, and heavy duty nylon holster with open-top design and self-retention design for everyday wearing.