New Age
M30(LC2) series
A big leap forward from its predecessor M25C2. The new M30LC2 features user upgradeable LED module design, better heatsink, more rigid built, higher output, better interface, and better looking.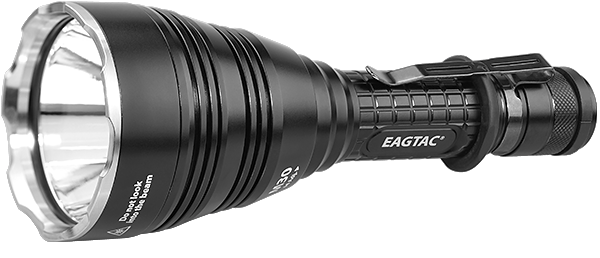 Back to top
Replaceable LED module

Regular - M30LC2
The regular version is designed to offer maximum beam distance and outstanding lumen output efficiency. The LED module of M30LC2 and M30LC2-C are interchangeable using the same head and flashlight body.
Compact - M30LC2-C
The compact version offers triple LED design for shorter overall length. The specialty triple green color XP-E2 LED offers outstanding lumen and great beam distance designed for hunting and outdoor sport like no others. We also offer standard triple XP-G2 S2 C.W. LED with 1200 LED lumen.
Back to top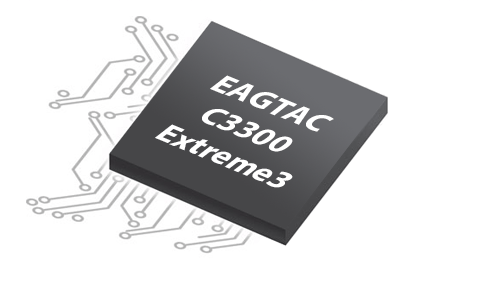 C3300 Extreme3
Low dropout & highly efficient circuit
To enhance the current regulated runtime with single li-ion battery, we used the latest IC and high-end passive components to minimize the internal resistance and the dropout voltage of the circuitry.
Wide voltage input
M30LC2 allows input voltage from 2.7V all the way to 12V for wide range of battery selection with optional body extension tube for extended runtime.
Back to top
Deep reflector design
562 yards beam distance
We use special and custom made machinery tooling to make the deepest reflector possible. Deeper reflector means more reflective surface for converting more spill output into the spot beam.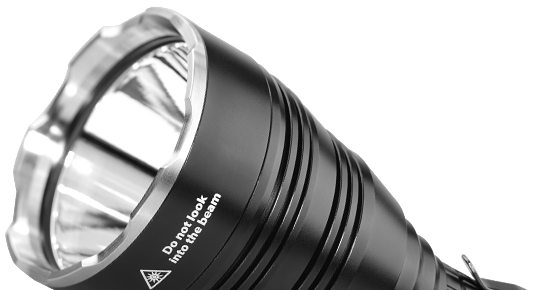 Back to top
Ultra high performance

1348 LED Lumen
Powered by the top binned CREE XM-L2 U4 Cool White. The M30LC2 gives you the maximum brightness output in its class. Neutral white output color is also available with CREE XM-L2 N.W. U2 LED.
200 hours runtime
Get maximum continuous runtime with the lowest output of 10lm, which is enough to last through weeks. Get 1.8 hours of runtime at the maximum output level. The intermediate 596/113lm level offers 3.5/22 hours of runtime.
Safety protection
Battery reverse polarity protection
We incorporate a physical structure to protect against reverse battery polarity.
Battery stabilizer
We incorporate a spring loading mechanism in the flashlight body to prevent the batteries from rattling inside the flashlight body. This ensure proper battery contact for all output levels, regardless of head tighten or loosen.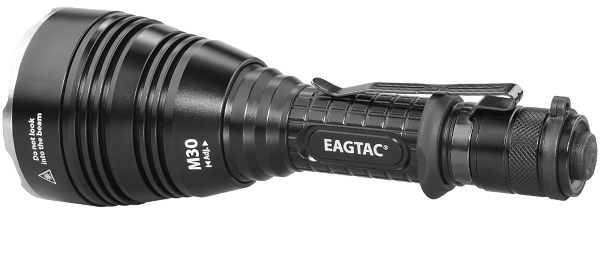 Back to top
Twisty head & forward clicky switch
One press for MAX or MIN output
With head tighten/loosen, turning on the flashlight will always get you the maximum/minimum output power.
Four pre-defined output
Turn the head to access three common output levels. You can pre-select your desired output before turning on the light. A quick twist will get you the lowest level (4th level). This makes it especially useful when you are in a dark environment and need to preserve your adapted night vision or need maximum runtime.

Base / Kit
Base model comes with smooth aluminum head and offers the same crazy output and versatile interface at great price.

The kit model flashlight body comes with stainless steel bezel, front threaded head, ET54 diffuser add-on, Cigar grip cover ring, Tail-stand rubber boot, and 3cells and 4cells (2x18650) extension body tubes. Weapon mount kit with 1" body mount and remote pressure pad (3 choices) is also available.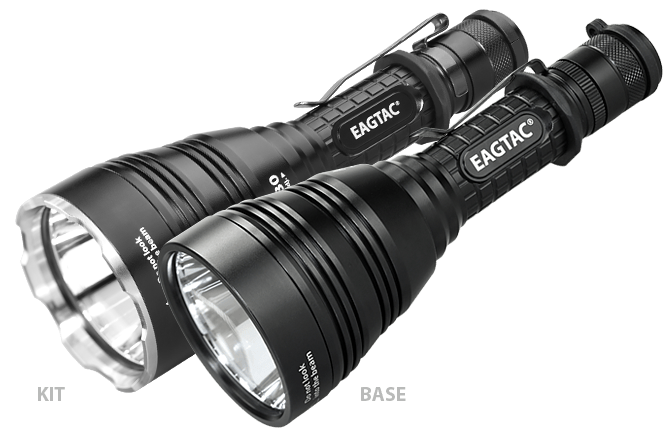 Body tube extender
Extended runtime & Superior handling
Using 3*CR123A extender allows user to get 50% more runtime than standard 2*CR123A. 4*CR123A extender doubles the runtime.
We included a battery spacer for CR123A and RCR123A users when using the body extender. It slides directly into the end of the flashlight body tube and stabilize the battery from moving around the body tube.
Body extenders are included in the kit model, or as a stand-alone accessory.