T200C2 - high performance single 18650 / two CR123A cells flashlight.
High level of confidence
Gorgeous knurling
T200C2 offers a sure grip with its precisely cut knurling, slightly polished by nylon wheels to give excellent gripping comfort.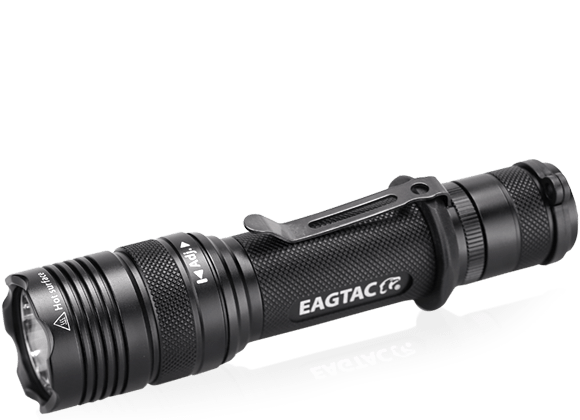 Back to top
Rigid flashlight holster.
Rigid built nylon holster.
Heavy duty nylon holster designed for everyday wearing. The holster also comes with a flip with a snap button for secure wearing.
Self retention device.
Our holster features a locking device to
prevent the flashlight from moving or
sliding inside the holster.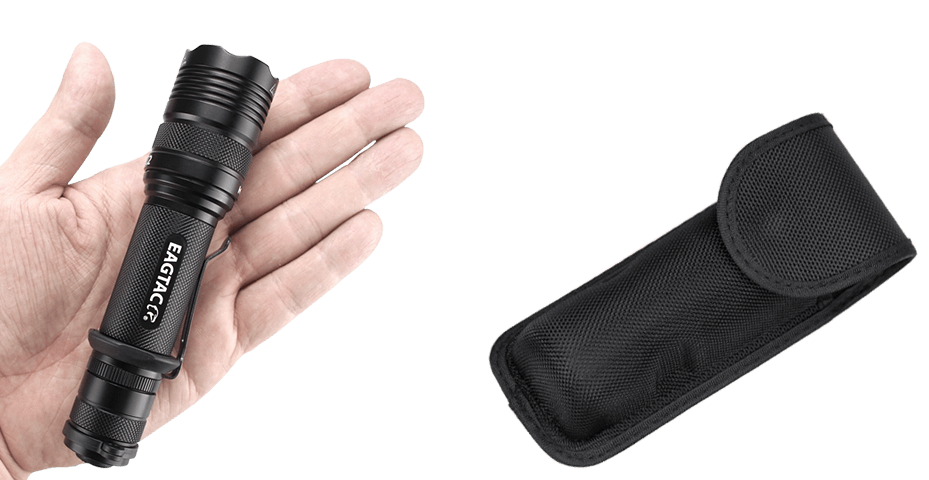 Back to top
Safety protection
Battery reverse polarity protection
Your safety is our first priority. Inserting battery in the wrong direction may lead to serious damage and fire. We incorporate a physical structure to protect against reverse polarity without compromise (battery with a protruding button top is required).

Try our world shortest Panasonic based 3400mAh protected 18650 with protruding button, it features industrial leading 3400mAh capacity and our trusty protective circuit is good for 6A of continuous output.
Battery stabilizer
We incorporate a spring loading mechanism in the flashlight body to prevent the batteries from rattling inside the body. This allows reliable battery contact regardless of head tighten or loosen.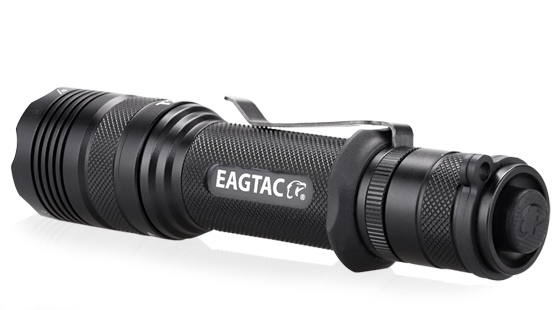 Back to top
Always ready for you
One press for MAX or MIN output
Unlike others that needs to cycle through modes or levels to get to the output you need. With head tighten/loosen, turning on the flashlight will always get you the maximum/minimum output power.
Three pre-defined output
Turn the head to access all three output levels. You can pre-select your desired output before turning on the light. This makes it especially useful when you are in a dark environment and need to preserve your adapted night vision.
Back to top
Carrying method

T200C2 comes with i) stainless steel pocket clip and ii) para-cord lanyard. Kit version comes with additional iii) heavy duty holster.